Henry Tilney's Diary
A retelling of Northanger Abbey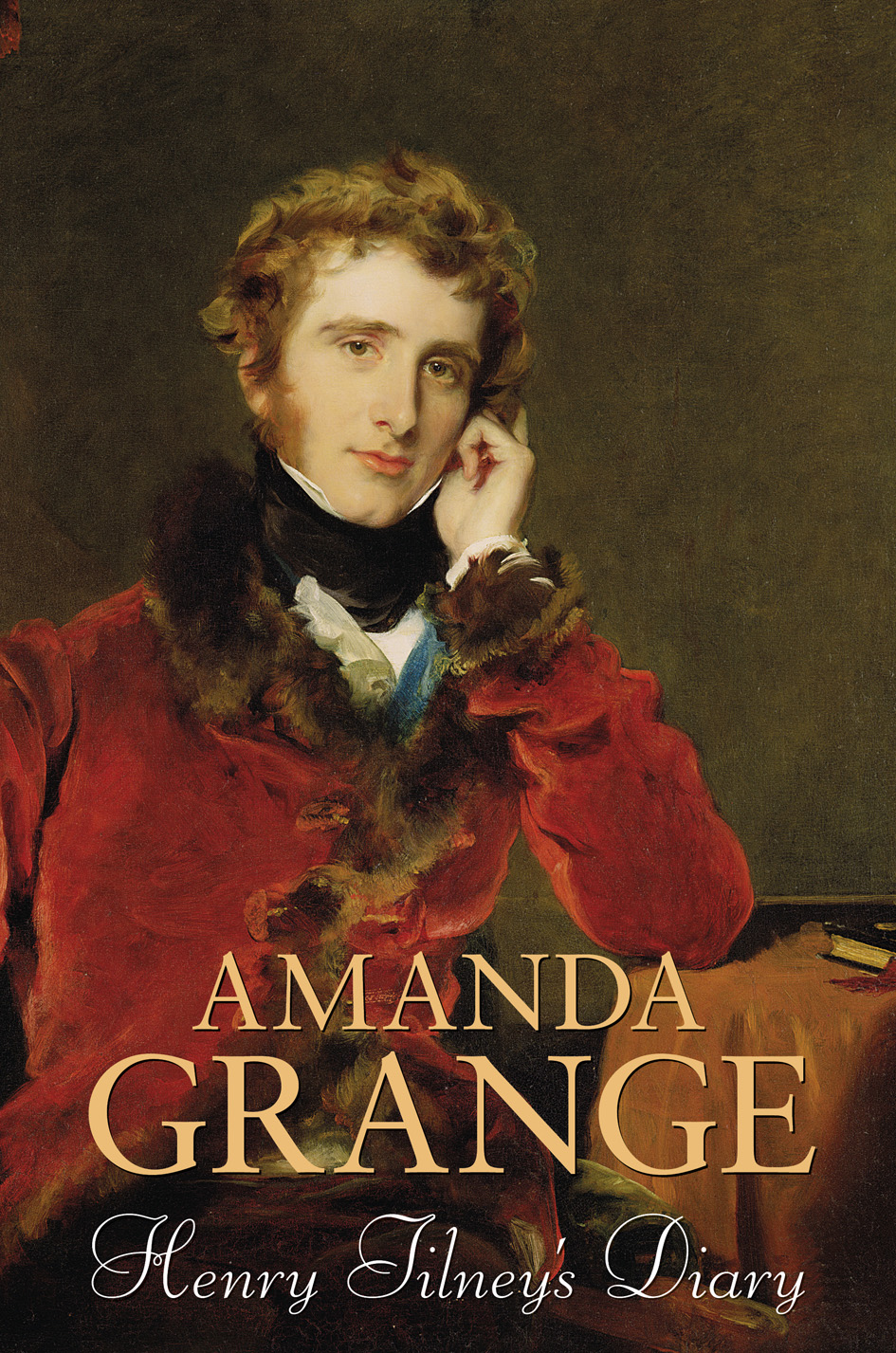 Hardback cover (left) and paperback cover (right)
Synopsis
Henry Tilney's Diary continues Amanda Grange's popular series of Jane Austen retellings, looking at Jane Austen's Northanger Abbey from the hero's point of view.
Extract
Wednesday 27 February
Eleanor and Mrs Hughes went to the Pump Room this morning, whilst I rode out with my father. He was in a tolerably good mood and said he thought the waters were doing him some good, though I think his improvement has more to do with his pleasure in seeing his friends than in any beneficial effects a few days of drinking the waters might have had.
Returning to Milsom Street we were soon joined by my sister and Mrs Hughes. Whilst my father and Mrs Hughes talked of their mutual acquaintance, Eleanor said to me, 'I saw your Miss Morland in the Pump Room.'
'My Miss Morland?'
'My dear Henry, you must be careful with her. You have awakened her admiration and she is just up from the country, you know.'
'My dear Eleanor, she is safe with me.'
'Yes, I believe she is, which is just as well, for she has a decided preference for you. She had hardly seen me when she said, "How well your brother dances!" She went on to explain, more than once, that she had to turn you down when you asked her to dance, for she really had been engaged to Mr Thorpe the whole day, even though he had not immediately taken her on to the floor. She would not stop talking about you. She had noticed you dancing with Miss Smith, had discovered her name, and asked me if I thought Miss Smith pretty. On my replying, "Not very," she was relieved, and then asked me if you ever came to the pump-room. She will be at the cotillion ball tomorrow, and looks forward to seeing you there.'
'Does she indeed?'
'Is it too early for you to have found your heroine?'
'Far too early. I have not yet ascertained whether or not she reads novels and that, you know, is to be the deciding factor in my choice of a bride.'