Regency Romances
"Believable dialogue and lively characters ... nice touches of humour, too." - Historical Novels Review
"Hits the Regency tone and language on the head." - Library Journal
"Amanda Grange writes from the heart . . . Secrets, intrigue, love, it's all there for the reader to enjoy. Highly recommended" - A Romance Review
All books are available on Kindle and in paperback. Some of the original hardback editions are still available. Where they have been given new titles, the previous titles are in brackets.
More details including extracts can be found on Amazon
UK
US
DE
FR
IT
ES
A Most Unusual Governess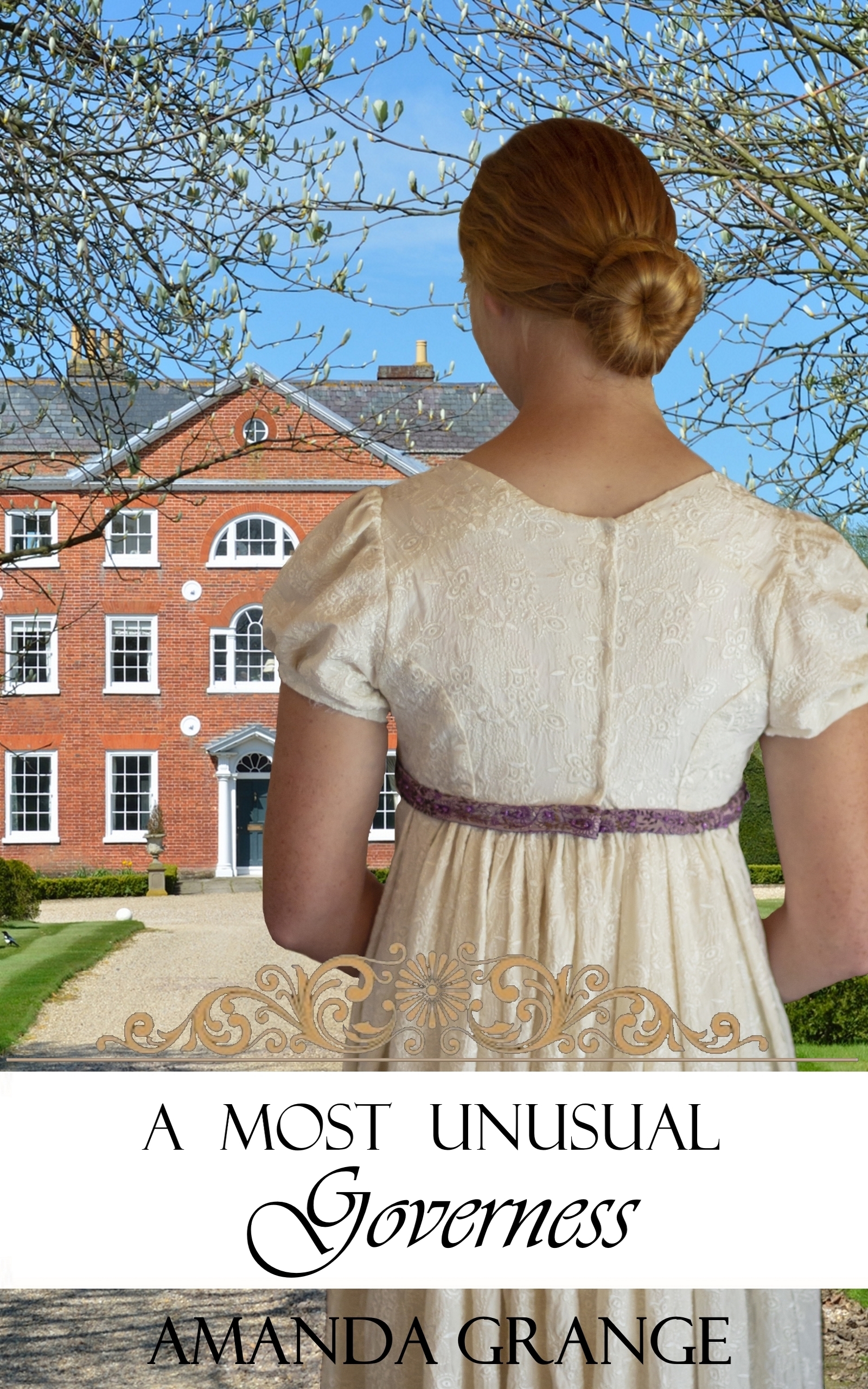 When poverty forces Sarah Davenport to take up a position as a governess, she is warned that Lord Randall is arrogant and overbearing. But no one warns her that he is also devastatingly handsome and that she will find herself falling in love with him. Or that, when danger threatens, she will find herself having to trust him.
* * *
The Earl Next Door
(Anything But A Gentleman)
Marianne is delighted when the empty estate next door is rented by an earl, but she soon finds that Luke, Lord Ravensford is anything but a gentleman! And yet with his dark hair and his dangerous air, she finds herself irresistibly drawn to him, despite the rumours that he has ruined her missing brother. But when the secret of Kit's disappearance is exposed, she finds herself drawn into an adventure which will test her love to the limits and reveal hidden depths to Luke and his profound feelings for her.
* * *
The Six Month Marriage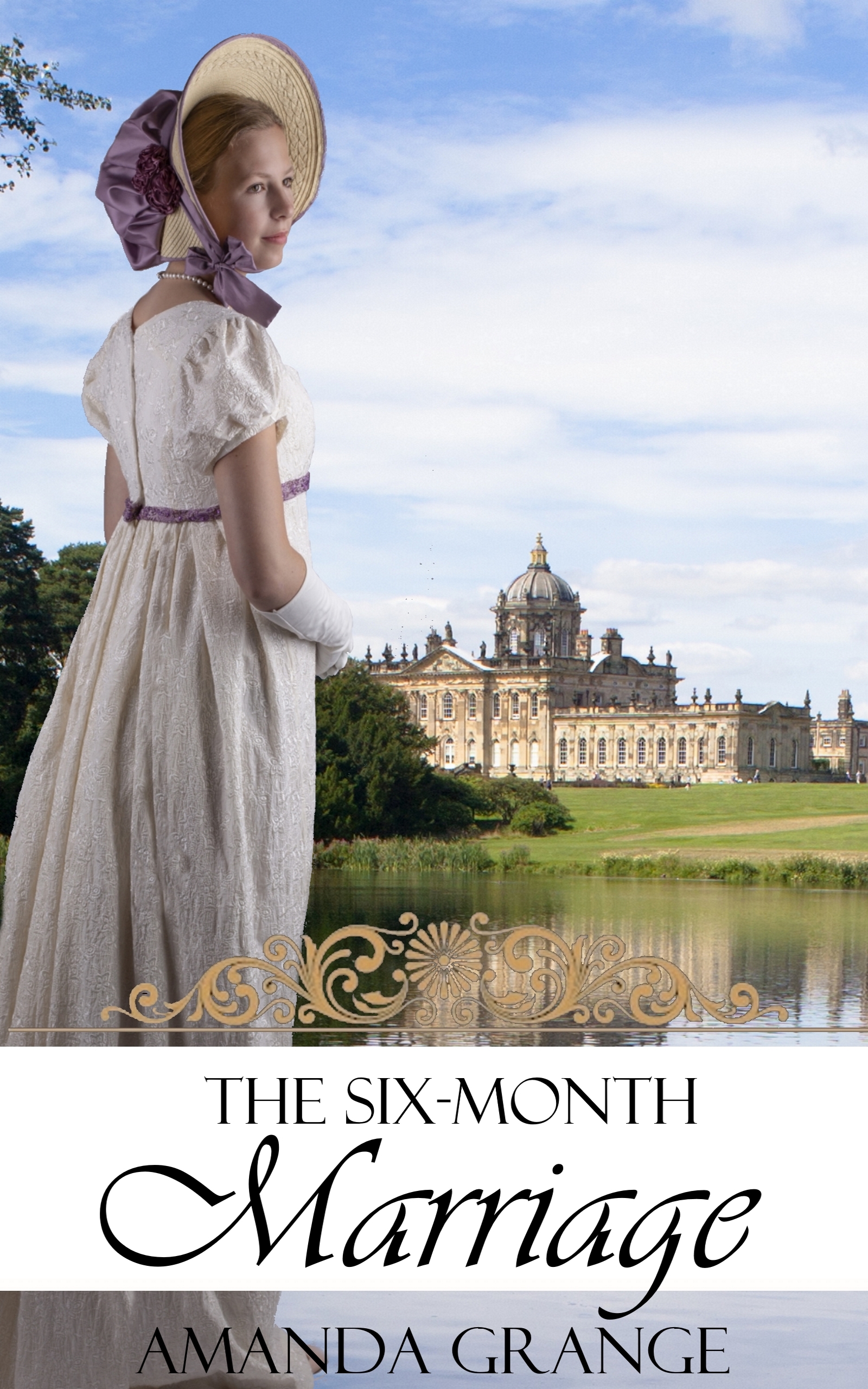 Philip, Lord Pemberton, needs to arrange a six-month marriage or else he will lose his inheritance, and Madeline Delaware, desperate to escape from her dissolute uncle, accepts his hand in marriage. But the six-month marriage turns out to be far from the peaceful interlude that Madeline envisages. And although it is simply a convenient arrangement, she finds it increasingly difficult to think of its end.
* * *
One Snowy Night
(Rebecca's Refusal)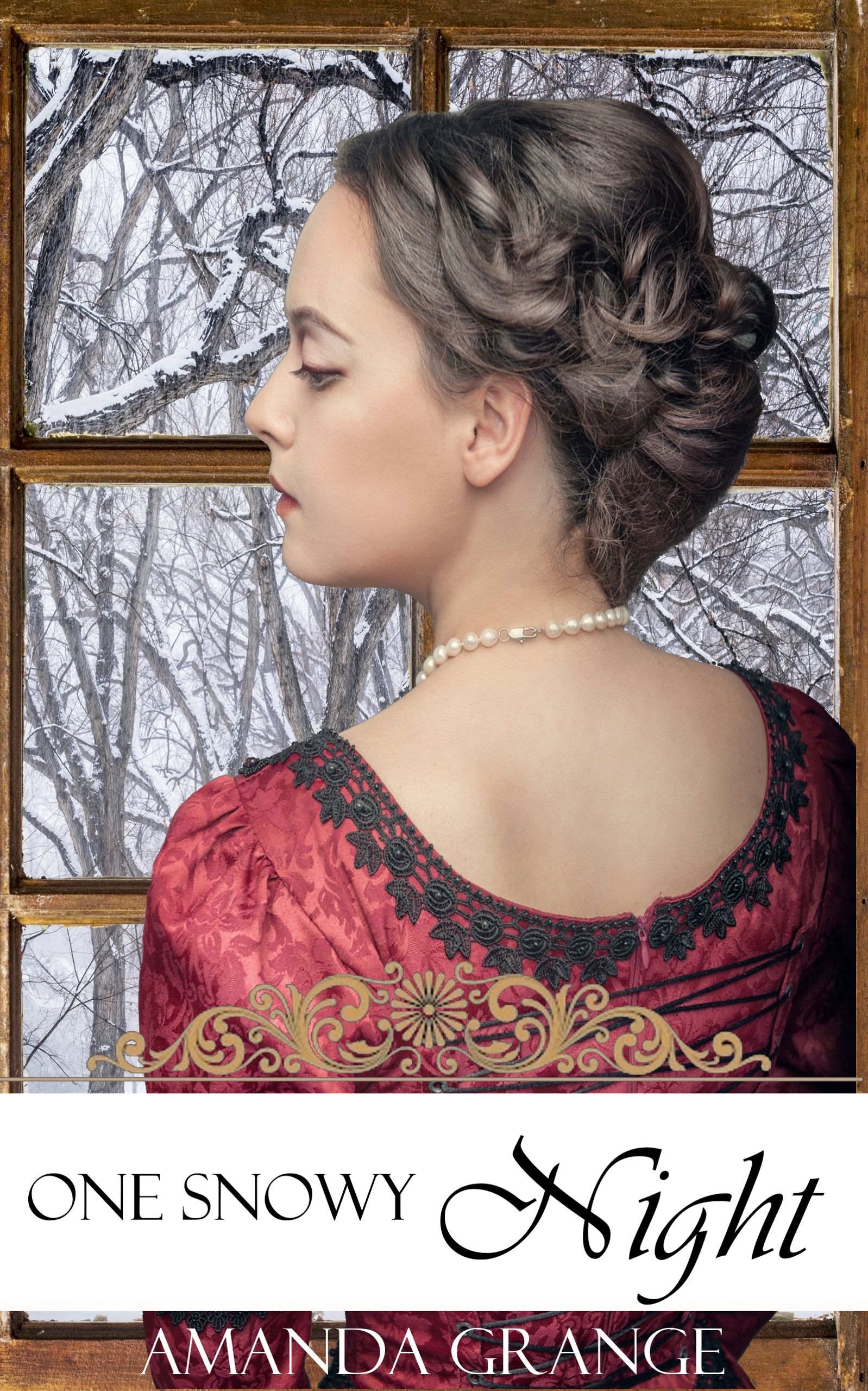 When snow drives Miss Rebecca Foster's carriage off the road, she is forced to take shelter at an inn, where she meets the impossible Joshua Kelling. Their chance encounter has repercussions neither of them can foresee, but Rebecca has no intention of marrying Josh just to protect her reputation. Through a whirl of balls and skating parties they spar, but it is only when his life is in danger that she knows her own heart, and at last comes to understand his.
* * *
The Silverton Scandal
When Eleanor Grantham's younger sister receives a blackmail demand for some incriminating letters, Eleanor intends to buy the letters back again. But her plan is foiled when her coach is held up by a highwayman, whom she later discovers to be a wealthy nobleman, Lord Silverton. Once the blackmailer is found dead, Eleanor's life is placed in jeopardy and Lord Silverton is the only one who can help.
* * *
One Night at the Abbey
(Carisbrooke Abbey), a Regency Gothic romance
When Miss Hilary Wentworth takes up an appointment at Carisbrooke Abbey, little does she suspect it will lead her into a whirlwind of mystery and romance. Her employer, Marcus, Lord Carisbrooke, is gruff and irascible, yet underneath his manner she senses a deep and abiding pain. As her feelings for him deepen, Marcus's crusty exterior vanishes and she finds her love is returned. But the secret that haunts the abbey must be overcome before they can find the happiness they richly deserve.
* * *
Harstairs House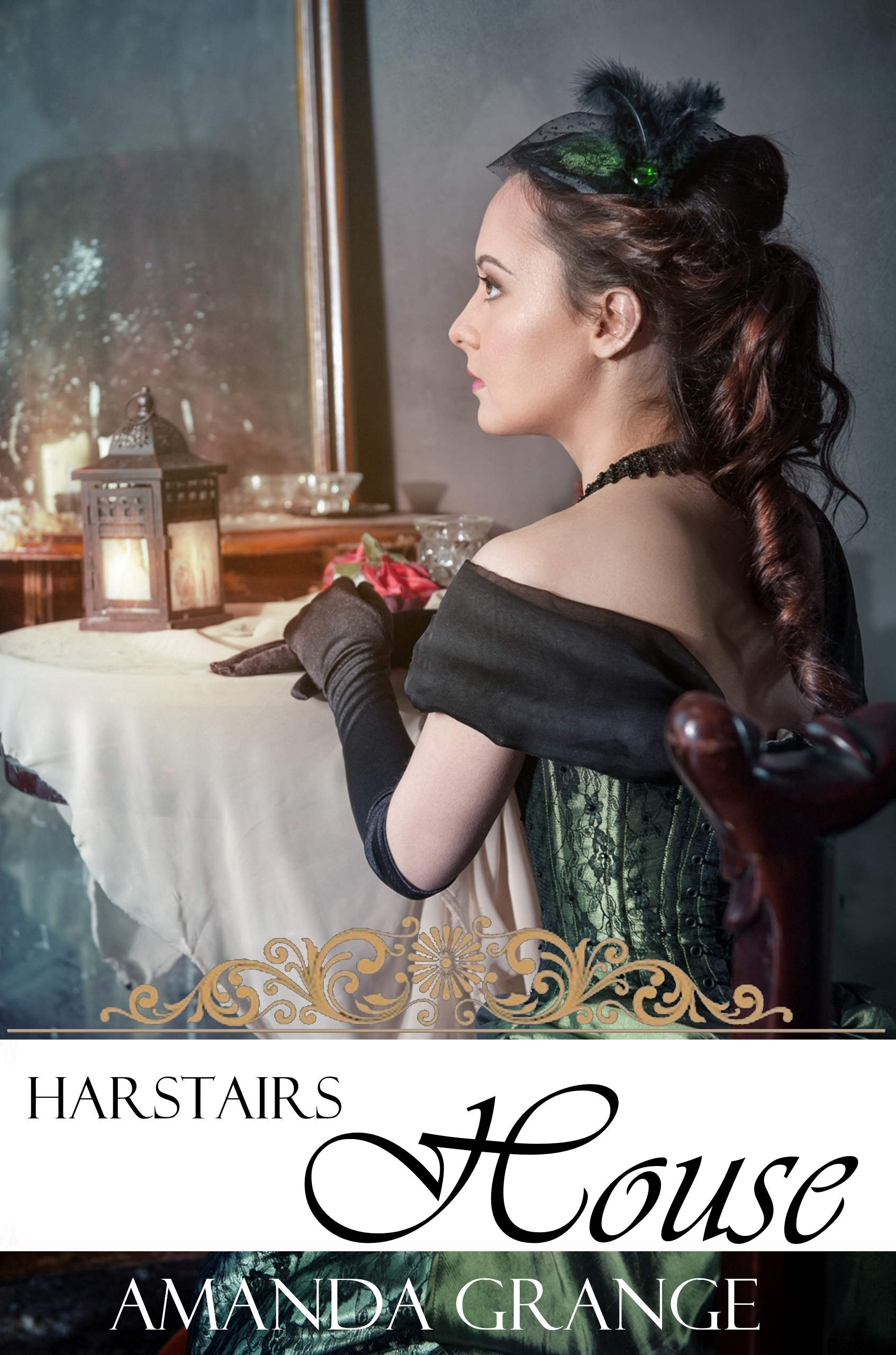 When Susannah Thorpe inherits Harstairs House, she finds more than she bargains for, as the house has a tenant in the broodingly handsome shape of Oliver Bristow. As she discovers more about the mysterious house, and more about Oliver, she finds herself swept into an adventure that will change her life forever.
* * *
The Duke's Secret (Lord Deverill's Secret)
A simple trip to Brighton turns into a summer of adventure for Cassandra Paxton when she encounters the devestatingly handsome Duke of Deverill. When she discovers his deadly secret, the accidents that have befallen her appear in a new and alarming light. With danger looming on every side, can she forgive him for keeping his secret? And can Lord Deverill save her life?
* * *
Castle of Secrets (Stormcrow Castle), a Regency Gothic romance
Helena Carlisle turns down a convenient engagement because she is inspired by Byron's poetry and she is looking for more than a suitable match. Little does she expect to find it at Stormcrow Castle. But when her aunt, the housekeeper at the castle, goes missing, Helena takes her place and finds herself irresistibly drawn to the castle's enigmatic owner, Simon, Lord Torkrow. As her feelings for him begin to deepen, she is certain they are returned. But when the castle's secrets begin to unravel, Helena must fight for love—and survival.
Waterloo Wedding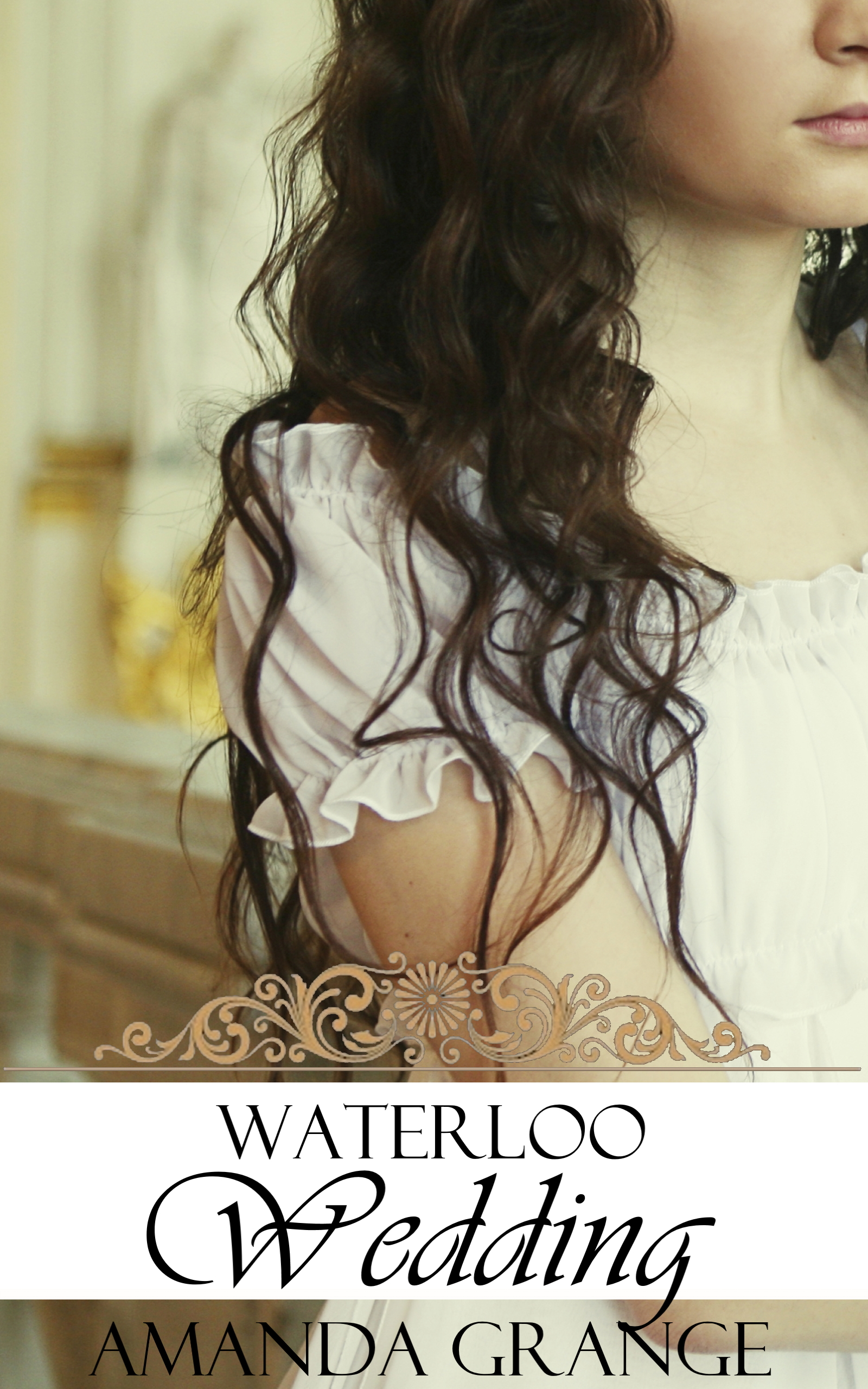 This book is related by character to The Six-Month Marriage (the heroes in both books are friends) but both books are standalone stories. Once childhood friends, Jack and Annabelle are now strangers after she rejected his proposal. When they meet again, Jack begins to suspect that Annabelle's reasons for refusing him were not as straightforward as they seemed. Can they make up for the mistakes of the past and admit their love, as circumstances take them from the glamour of London to the danger of Brussels, which is preparing for the Battle of Waterloo?

If you like my Regency romances, you might also like my Edwardian romances, set in the era of Downton Abbey. They are:
That Would Be A Fairy Tale
If the new owner of Cicely's beloved family manor house turns out to be as handsome and charming as rumour has him, that would be a fairy tale! Instead, Cicely knows him to be a coldhearted businessman. She is determined to dislike him, but when circumstances force her to take a job as his secretary her feelings begin to change. Alex Evington is indeed handsome, charming and...a mystery. Why has he really bought Oakleigh Manor, and why is he hosting a sparkling house party there? And will Cicely find that fairy tales can come true, after all, in this charming Edwardian romance?
* * *
Titanic Affair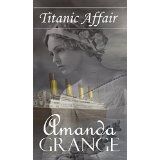 Emilia Cavendish is given a first class ticket on board Titanic and sets out to start a new life with her godmother. The first few days aboard the world-famous 'unsinkable' liner are everything she hoped for as she enjoys the unaccustomed luxuries of the fabulous ship. She makes new friends amongst her fellow passengers - not least the darkly handsome, if somewhat overbearing, Carl Latimer. But when Titanic hits the iceberg, Emilia finds herself in danger from an old enemy on board, and as she struggles to escape him, Titanic starts to sink. . .