Carisbrooke Abbey
reissued as
One Night at the Abbey
Regency Gothic romance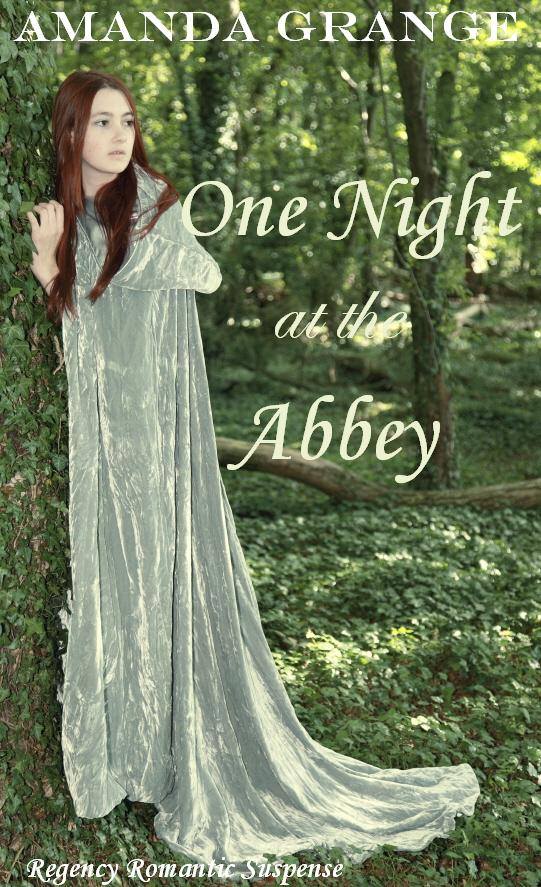 Synopsis
When Miss Hilary Wentworth takes up an appointment at Carisbrooke Abbey, little does she suspect it will lead her into a whirlwind of mystery and suspense. Her irascible employer, Marcus, Lord Carisbrooke, is as enigmatic as one of the heroes in her favourite Gothic romances, and yet behind his gruff manner she senses a deep and abiding pain. As Marcus's crusty exterior vanishes, Hilary catches a glimpse of the man beneath. But when she discovers the secret that haunts the abbey it puts them both in terrible danger - a danger they might never escape.
REVIEWS
"I am delighted to see the return of the Gothic novel, and in this case, one so skilfully handled.
We have the full range of ingredients here. Miss Hilary Wentworth is the orphaned young woman going for a position to a gloomy, dramatic abbey set in a wild and lonely spot; Lord Carisbrooke is her irascible employer who has more to him than at first seems the case. There are strange sounds in the night, secret passages, an untrustworthy heir, a mad woman and sullen retainers. Lord Carisbrooke has a terrible secret hanging over him; dastardly deeds are in train and Hilary finds herself in very real danger.
Over the top you might think, but Amanda Grange tells her story so well and with such bravura we are convinced and read on to an exciting denoument and a satisfying end. An absorbing and enjoyable read." -Pamela Cleaver, Historical Novel Society
Available from
Amazon US
UK

Extract
The wind howled and the rain lashed down. Hilary slept fitfully, and awoke to find herself sitting bolt upright in bed.
The chamber looked ominous in the moonlight. Some of the furniture was still shrouded, and under its white dust sheets it looked like misshapen ghosts. Even worse, she thought she could hear pattering footsteps outside her door, but it was no more than the sound of the rain pattering against the window. Breathing a sigh of relief she lay down again and fell into another fitful slumber, only to be disturbed by an even worse dream. This time she awoke with the conviction that she could hear a pitiful moaning. As she clutched the covers up to her chin she was convinced that she could still hear it . . . until she realized that it was nothing more frightening than the sound of the wind howling in the chimney.
She was just about to lie down again when she felt the hairs rise on the back of her neck. Once again she was convinced she could hear footsteps in the corridor outside . . . and this time she wasn't asleep.
She froze.
They must be Lund's footsteps as he busied himself about some household task, she told herself bracingly.
But what would Lund be doing out of bed at this time of night?
Summoning her courage she threw back the covers and slipped out of bed. She padded over to the fire, and from the glowing embers she lit a candle. Then she crossed to the door and opened it a crack. Peering out, to her astonishment she saw Lord Carisbrooke, dressed in nothing more than shirt and breeches. He was clutching his arm . . . and it was seeping blood.